10 Maintenance Things Every Driver Should Know How To Do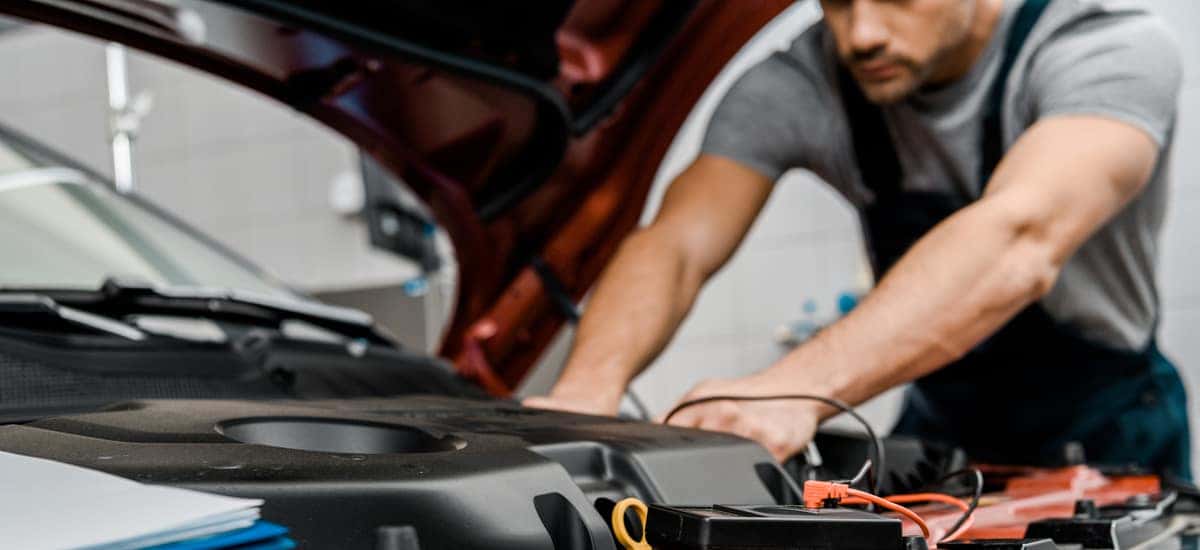 ---
If you're planning to keep your Jeep Cherokee or used vehicle for a long period of time, you'll need to maintain a regular automotive maintenance schedule. The 10 automotive maintenance tips provided in Myrtle Beach Chrysler Jeep guide below will help all drivers be aware of their vehicle's service needs.
The 10 Automotive Maintenance Tips
Track Maintenance Work: Tracking when maintenance work has been done on your vehicle is important to properly plan for the future. This will help you maintain an automotive maintenance schedule that benefits you and your vehicle.
Read and Use Your Manual: Take the time to read through your specific vehicle owner's manual! Reading your manual helps you learn every detail of your vehicle.
Use the Right Gas: Since every vehicle's octane rating is easily accessible, refer to your owner's manual to ensure you're using the correct fuel.
Inspect Your Vehicle: After reviewing your owner's manual and speaking to a certified service technician, inspect your vehicle for any noticeable issues.
Check the Engine Air Filter: Be sure to check if your engine's air filter is collecting debris or dirt. Check the air filter so you know when you should replace it.
Inspect the Engine Oil Level: Locate your vehicle's oil dipstick by using your owner's manual then check the oil level and color. Dark oil and low levels mean you need your oil changed.
Inspect the Engine Coolant: After checking the engine oil level, check out the engine coolant to make sure the levels are normal.
Check Your Tires: When checking your tires, check the air pressure and tread wear. Use a penny to test the treads and use a tire pressure gauge to check the air pressure. To use the penny, place Lincoln's head down between the tire treads, if you see the entire head then replace your tires.
Check the Windshield Wipers: To make sure your windshield wipers work properly, check for any skipping or streaking. If you see any, replace the wipers.
Check Light Bulbs: Check your vehicle's lights often to make sure they work when you really need them at night.
Learn More About Your Automotive Maintenance Schedule at Myrtle Beach Chrysler Jeep
These are just a few automotive maintenance tips every driver should know how to do. If you're not sure about a service light blinking on your vehicle dash, schedule an appointment at the Myrtle Beach Chrysler Jeep service center for help or contact us to help create your automotive maintenance schedule!
More From Myrtle Beach Chrysler Jeep
Have you wondered about that white Jeep Compass interior? Or maybe you want to know if there's a Jeep Compass red interior option. We talk to Conway drivers every day who want to know more about the Jeep interior, and we're here to walk you through what to expect from each Jeep Compass trim option!…

The 2020 Jeep Compass is the perfect vehicle for all of life's rocky roads and terrains. Myrtle Beach drivers don't drive the same route, which is why we're taking you through the different Jeep Compass configurations to help you decide which 2020 Jeep Compass is the perfect fit for you. You can find all of our…

There's a trim for every North Myrtle Beach driver on the new 2020 Chrysler Pacifica. With seven trim levels and a hybrid option, the Pacifica is a versatile minivan perfect for your next vehicle. Learn more about available Chrysler Pacifica trim levels below, then browse our online Pacifica inventory to find your perfect match! View Pacifica InventoryContact…