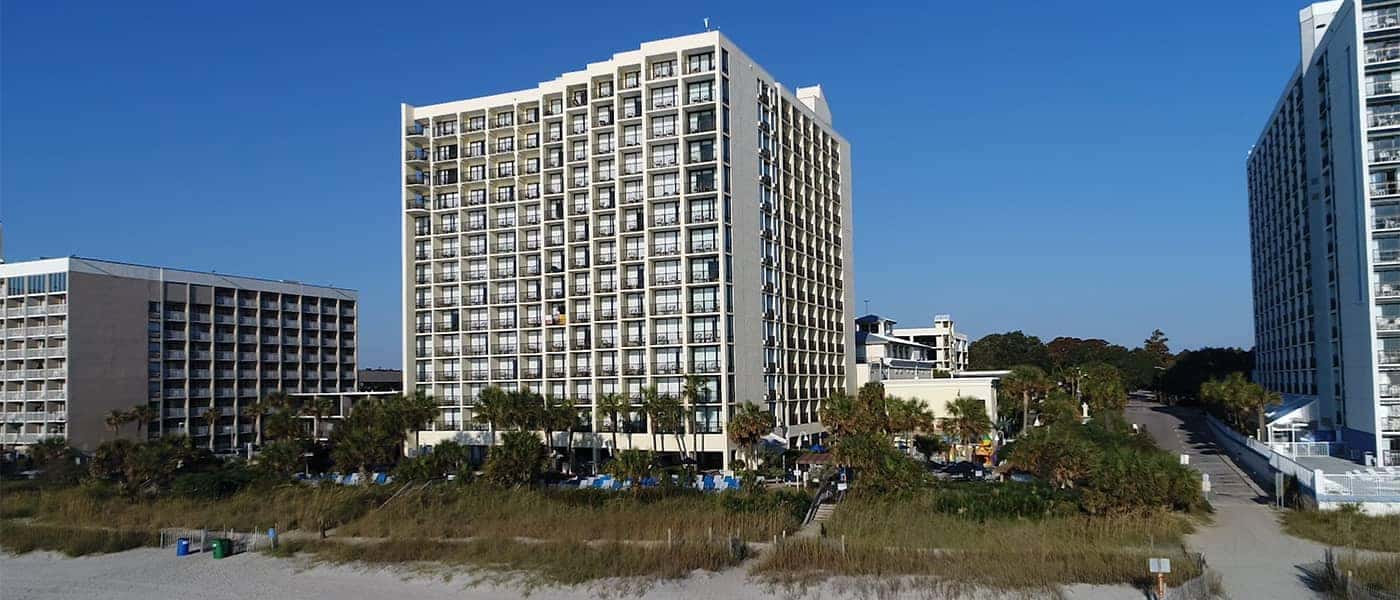 ---
Are you South Carolina bound? Then you might want to look into our favorite Myrtle Beach resorts in the area! The right accommodations can make all the difference between a memorable vacation that you'll always remember — and an awful trip that you can't forget! Luckily, our top three Myrtle Beach hotels exemplify the very best of our hometown hospitality. Take a look at our favorite spots in three different price ranges, so you can find the right fit for your budget!
Sea Crest Oceanfront Resort
Sea Crest Oceanfront Resort is one of the most popular Myrtle Beach resorts for its fantastic location and terrific value. Myrtle Beach Airport is only two miles away from this popular spot, and you're within walking distance to attractions like Second Avenue Pier and Family Kingdom Amusement Park. Starting a $150 per night, you'll be treated to amenities like free Wi-Fi, a fitness center, water park, and much more!
Kingston Plantation Condos by Hilton
If you want a little peace and quiet in between sightseeing spots, the Kingston Plantation Condos are a great choice. Rates start at $236 for these privately-owned condos, managed by the legendary Hilton hotel company. Choose between options like beachfront towers, four-bedroom villas, and more. Not only can you take advantage of options like bicycle rentals, a fitness center, bar, pool, and beach access, but many suites also include full kitchens and laundry facilities for your convenience.
Embassy Suites Myrtle Beach Oceanfront Resort
For the ultimate in luxury, treat yourself to a trip to the Embassy Suites Myrtle Beach Oceanfront Resort. Rates start at $365 per night for a truly world-class Myrtle Beach hotel experience. The amenities seem endless and include valet parking, a fine-dining restaurant, poolside bar, indoor and outdoor pool with lazy river, fishing facilities, water park, golf course, and more! And while the incredible rooms and phenomenal amenities will blow you away, the customer service also remains truly second-to-none.
Find Out More about Myrtle Beach with Myrtle Beach Chrysler Jeep
While you're out exploring Myrtle Beach hotels, how will you navigate town? If you're looking for car experts in the area, visit us at Myrtle Beach Chrysler Jeep. We're your one-stop-shop for all things automotive in the Myrtle Beach area, so don't hesitate to reach out with any questions! And for more like this, discover the best Myrtle Beach campgrounds, things to do on the Myrtle Beach Boardwalk, and the best places to go for barbecue!