How Much Does a Jeep Wrangler Weigh?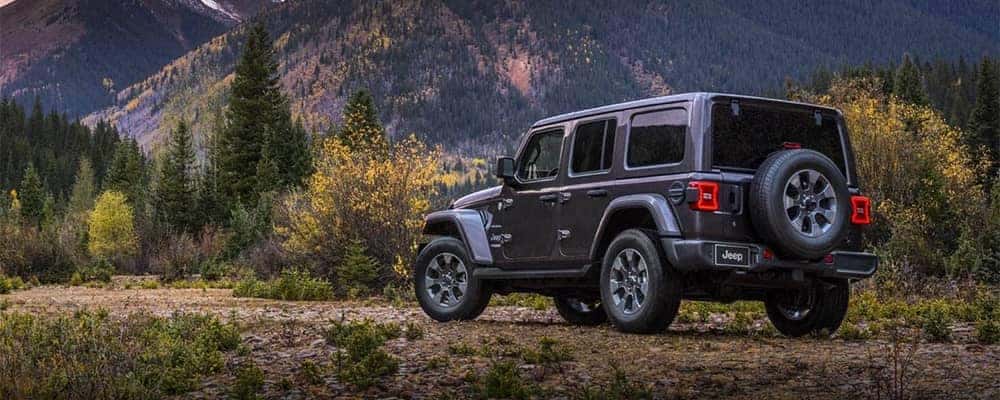 What makes the new Jeep Wrangler a perennial favorite? This iconic SUV is known for its style, off-road prowess, innovative technology, and so much more. Because of its popularity among North Myrtle Beach drivers and beyond, many people have a few questions about the Wrangler. One of the most common questions is, "how much does a Jeep Wrangler weigh?"
The Jeep Wrangler weight varies depending on the configuration that best meets your needs and budget. Its weight can range from 3,970 lbs. to 4.439 lbs. Let's take a closer look at some of the most popular configurations below.
Jeep Wrangler Weight by Configuration
Jeep Wrangler Sport – 3,970 lbs.
Jeep Wrangler Unlimited Sahara – 4,431 lbs.
Jeep Wrangler Unlimited Sport S – 4,201 lbs.
Jeep Wrangler Unlimited Rubicon – 4,439 lbs.
Jeep Wrangler Unlimited Moab – 4,345 lbs.
Jeep Wrangler Unlimited Sport – 4,201 lbs.
Other Noteworthy Jeep Wrangler Specs
Now that you know the Jeep Wrangler weight figures for several popular configurations, it's time to explore what else the Jeep Wrangler specs can offer. To be able to power an SUV that has been designed with off-roading in mind, a rugged engine is necessary. With the Wrangler, you have two different options to choose from:
2.0L Direct-Injection Turbo engine – This all-new engine is optional, but it is worth the consideration. It delivers up to 270 hp and 295 lb-ft of torque and allows for a towing capacity of 3,500 lbs.
3.6L Pentastar V6 engine – This is the standard engine on the latest Wrangler. It generates 285 hp and 260 lb-ft of torque. With this engine, you will able be able to tow up to 3,500 lbs.
Surfside Beach drivers interested in the Jeep Wrangler Rubicon trim can also have the benefit of front and rear Dana® 44 axles. This system contributes to the beefed-up Jeep Wrangler weight and makes this SUV stronger and more durable to tackle any obstacles that may arise.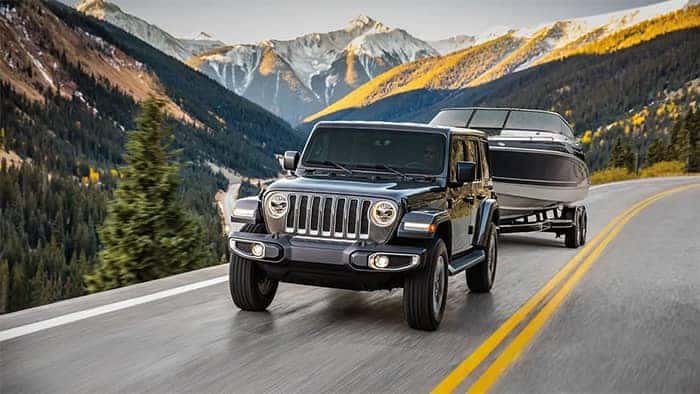 Learn More About the Jeep Wrangler with Myrtle Beach Chrysler Jeep
We've answered the question, "how much does a Jeep Wrangler weigh?" But we are also eager to answer any other inquiries you may have about the latest Wrangler. If you are interested in more information about its performance capability, bold exterior, innovative amenities, or want to compare trims like the Sport vs. Rubicon, then our Jeep experts would be glad to tell you all about it. Contact us today with any questions, and also take a look at our comparison between the Jeep Wrangler and the all-new Jeep Gladiator.
More About the 2019 Wrangler Features
What makes the new Jeep Wrangler a perennial favorite? This iconic SUV is known for its style, off-road prowess, innovative technology, and so much more. Because of its popularity among North Myrtle Beach drivers and beyond, many people have a few questions about the Wrangler. One of the most common questions is, "how much does a Jeep…

New WranglerContact Us If you need a heavy-duty SUV, you may be wondering, "how much can a Jeep Wrangler tow?" The Jeep Wrangler towing capacity is 3,500 pounds maximum. Available with powerful engines and 4×4 drivetrain options to elevate its towing capabilities, the new Jeep Wrangler effortlessly conquers Conway roads. Read on to learn more…