2020 Jeep Gladiator Dimensions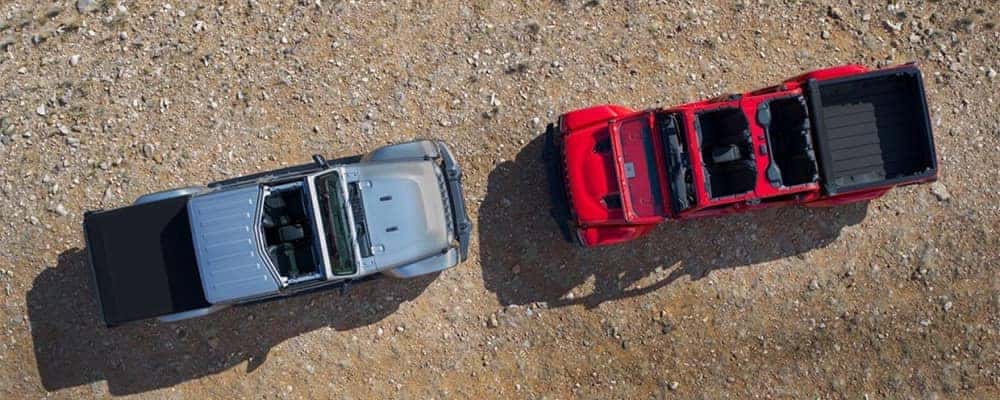 The most anticipated pickup truck in recent memory, the 2020 Jeep Gladiator has not disappointed fans, and has even impressed some detractors. Myrtle Beach Chrysler Jeep drivers have been asking our staff for more information on this midsize pickup, and we've happily told them all we could. While this blog is no substitute for coming by our Myrtle Beach dealership and seeing the Gladiator yourself, the 2020 Jeep Gladiator dimensions below should give you an idea of how useful this vehicle is. From a comfortable interior to the utility of the truck bed, the Gladiator is a winner for Conway drivers!
2020 Jeep Gladiator: Exterior Dimensions
The 2020 Jeep Gladiator looks big. Like, really big. With that said, it's quite easy to fit in the average North Myrtle Beach garage—many trucks are actually too long. See the exterior dimensions of the surprisingly maneuverable Gladiator below.
Exterior Dimensions of the Jeep Gladiator
Jeep Gladiator length: 218.1 inches
Jeep Gladiator bed size: 60 inches
Jeep Gladiator wheelbase: 137.3 inches
Jeep Gladiator width: 73.8 inches
Jeep Gladiator height: 73.1 inches
2020 Jeep Gladiator: Interior Dimensions
The Gladiator is rugged and has off-road chops, but the interior is sleek, comfortable, and spacious. It makes for a great family vehicle! Here are the interior dimensions that Surfside Beach families will appreciate on road trips.
Interior Dimensions of the Jeep Gladiator
Jeep Gladiator seating capacity: Up to 5
Jeep Gladiator front headroom: 42.8 inches
Jeep Gladiator front legroom: 41.2 inches
Jeep Gladiator rear headroom: 42.8 inches
Jeep Gladiator rear legroom: 38.3 inches
Jeep Gladiator passenger volume: 104 cubic feet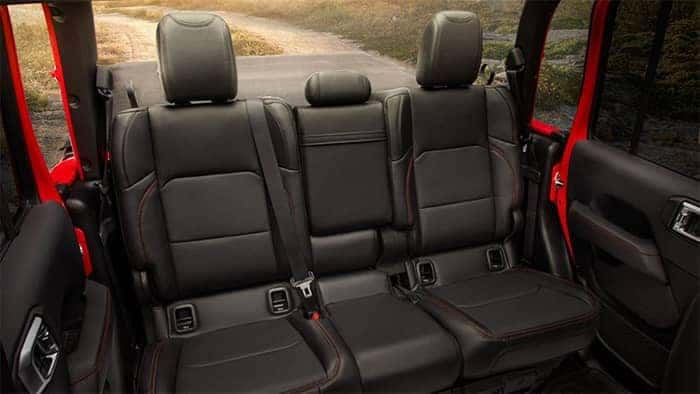 Test Drive a 2020 Jeep Gladiator in Myrtle Beach Today!
The only thing left to do now is to stop by Myrtle Beach Chrysler Jeep and get behind the wheel of a 2020 Jeep Gladiator, so schedule a test drive. If you're still in a researching mood, feel free to read up on what reviewers have to say about the Gladiator. According to U.S. News and World Report, the Gladiator "offers things that no rival does while providing a comfortable interior, good towing abilities, and Jeep's legendary off-road prowess." And to get a better understanding of the Gladiator's off-road capabilities, read the Myrtle Beach Chrysler Jeep Jeep Gladiator vs. Jeep Wrangler comparison.
More About the 2020 Gladiator Features