How Often Should You Change Your Oil?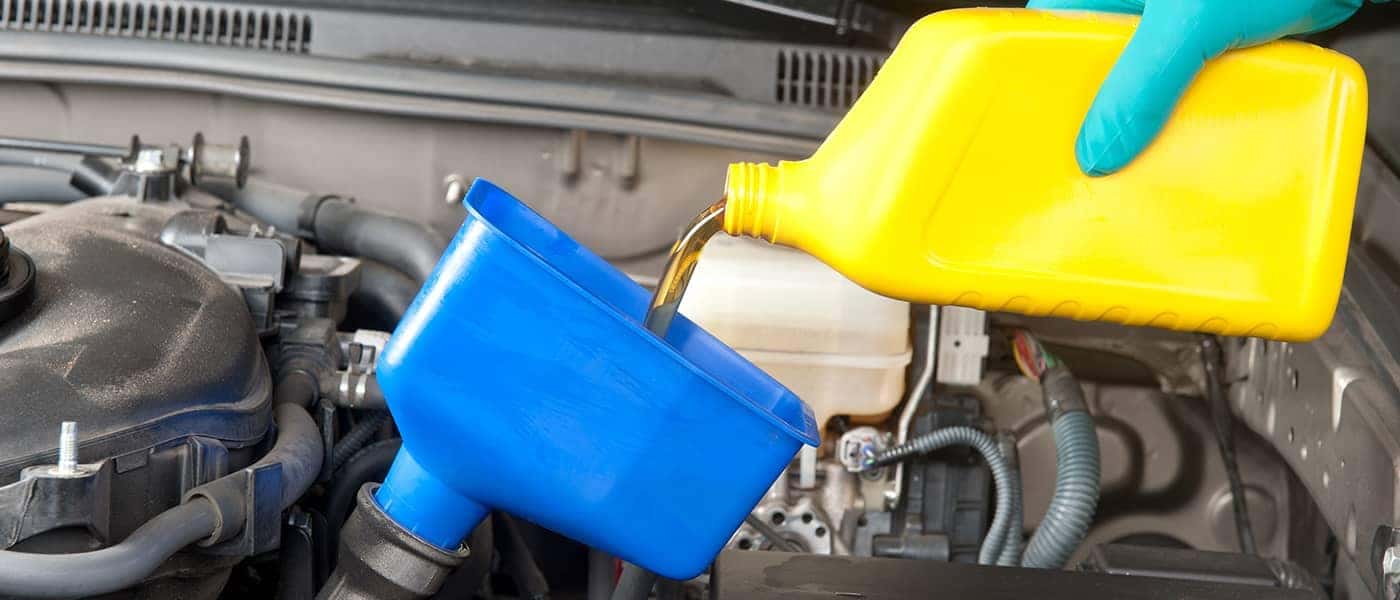 ---
For decades, the standard amount of time you could go before needing an oil change was just 3,000 miles. Now, with upgraded vehicles and enhanced oil, our cars, trucks, and SUVs can go upwards of 10,000 miles before needing an oil change (with the average length for most cars being 5,000-7,500 miles). Keeping your vehicle's oil in check is extremely important for its well-being, so it's a good idea to be knowledgeable about your specific vehicle's oil change frequency.
Oil Change Frequency Guidelines
Although we just told you above that some vehicles can last up to 10,000 miles or more before needing an oil change, certain aspects can cut that number in half or more. Based on the type of vehicle you have, as well as the driving conditions you typically drive in, your car may need an oil change far more frequently. If you use your vehicle in any of the following ways, then you should bring it into our service center near Conway to get a better idea of how often you need an oil change:
Commercial use
Heavy towing
Racing
Off-roading
Oil Change Tips
Here are some helpful tips you should know in regards to oil and your vehicle:
Whether or not you drive your car very much, you should still get an oil change at least every six months. Oil can actually degrade over time even when the vehicle isn't being used.
If you're changing your oil, be sure to replace the oil filter as well. You can have this done at a shop, or you could even contact the parts department at Myrtle Beach Chrysler Jeep and get a replacement filter in case you plan on changing your oil yourself.
It's very important to know if your car uses or even needs a specific kind of oil, including conventional or synthetic oil. You can find this information in your vehicle's manual.
How Often Should I Check My Oil Level?
If you check the oil level in your vehicle just once a month, you could help to discover leaks in the oil system. This is especially important, because a vehicle that's lacking in oil can be damaged in other ways. You should also check your oil frequently to see if the color looks right. Oil may be going bad if it appears very dark, as well as if you can see any visible metal particles within the oil.
Come to Myrtle Beach Chrysler Jeep for All Your Auto Service Needs
Myrtle Beach Chrysler Jeep is located just a short drive from North Myrtle Beach and Surfside Beach, so if you need any automotive service performed on your car, trust us! Our expert technicians will help you get exactly what you need. Contact us if you have any further questions, if you want to browse our Jeep accessories, learn about Wrangler lift kits, and you can even browse our money-saving service coupons before coming in!
More From Myrtle Beach Chrysler Jeep
Have you wondered about that white Jeep Compass interior? Or maybe you want to know if there's a Jeep Compass red interior option. We talk to Conway drivers every day who want to know more about the Jeep interior, and we're here to walk you through what to expect from each Jeep Compass trim option!…

The 2020 Jeep Compass is the perfect vehicle for all of life's rocky roads and terrains. Myrtle Beach drivers don't drive the same route, which is why we're taking you through the different Jeep Compass configurations to help you decide which 2020 Jeep Compass is the perfect fit for you. You can find all of our…

There's a trim for every North Myrtle Beach driver on the new 2020 Chrysler Pacifica. With seven trim levels and a hybrid option, the Pacifica is a versatile minivan perfect for your next vehicle. Learn more about available Chrysler Pacifica trim levels below, then browse our online Pacifica inventory to find your perfect match! View Pacifica InventoryContact…