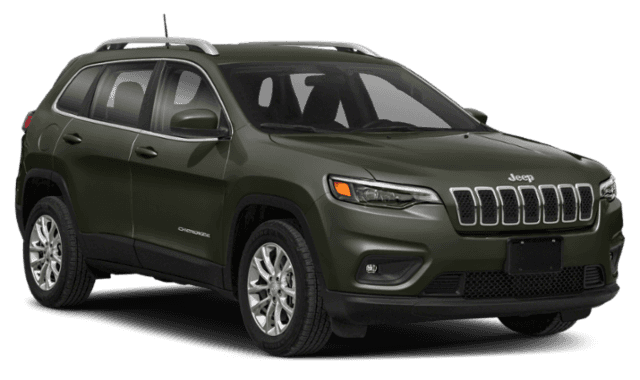 2020 Jeep Cherokee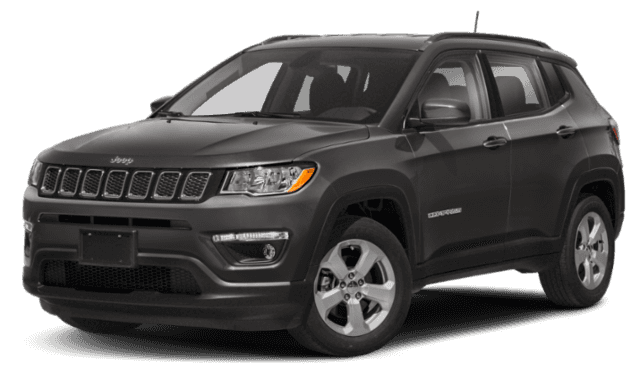 2020 Jeep Compass*
2020 Jeep Cherokee vs. 2020 Jeep Compass
The customers at Myrtle Beach Chrysler Jeep are divided! There's a raging debate going on right now about which Jeep SUV is more awesome – the Jeep Compass or the Jeep Cherokee. The Compass vs Cherokee contest is one we can't settle ourselves. We love both! If, like a lot of Myrtle Beach drivers, you're trying to decide between the Jeep Compass vs the Jeep Cherokee, read our side-by-side comparison below. In order to compare apples to apples, we are going to specifically compare the 2020 Jeep Compass Trailhawk vs the Cherokee Trailhawk.
Jeep Compass Trailhawk vs Cherokee Trailhawk: Price
If, like a lot of Conway drivers, your budget is the deciding factor for you in the 2020 Jeep Cherokee vs Compass contest, then the Compass is the clear winner, here. The Compass Trailhawk features the same 4-wheel drive handling as the Cherokee Trailhawk, but for a lower MSRP. The base price of the Compass Trailhawk is $22,105, compared to $34,505 for the Cherokee. But the Compass is also gentler on your finances when it comes to fuel economy. Still comparing the 2020 Trailhawk trims for each model, the estimated combined city and highway gas mileage for the Compass is 27 mpg, compared to 20 mpg for the Cherokee. Of course, you can save even more with our new vehicle specials.
Jeep Compass Trailhawk vs Cherokee Trailhawk: Performance
Customers who value power generally fall on the Cherokee side of the Jeep Compass vs Jeep Cherokee debate. The 2020 Cherokee Trailhawk comes with a 3.2L V-6 engine, which is larger than the 2.4L inline-4 with the Compass Trailhawk. That Cherokee engine provides 217 horsepower, compared to 180 by the Compass. The Cherokee Trailhawk has twice the towing capacity of the Compass (2,000 lbs vs 1,000 lbs). So, the Cherokee would be the better choice in the Compass vs Cherokee comparison if you need to do a lot of towing around the North Myrtle Beach area.
Jeep Compass Trailhawk vs Cherokee Trailhawk: Extras
If you love luxury features, then you're likely to prefer the Cherokee in the Jeep Compass vs Jeep Cherokee match-up. The 2020 Cherokee Trailhawk comes with some extras that the Compass Trailhawk does not. Here are some of the features you'll find on the Cherokee Trailhawk that you won't find on the Compass:
Power Driver's Seat
Driver's Seat – Lumbar Support
AC Power Outlet
Rear Reading Lights
Blind Spot Sensor
Parking Sensors
Speed Sensitive Volume
Check Out Both of These Great SUVs at Myrtle Beach Chrysler Jeep
Help us settle the Jeep Cherokee vs Compass debate by coming in for a test drive. We make it easy for you to get behind the wheel of your next Jeep. You can even apply for financing online. We're just a short drive away from Surfside Beach, so drop by or contact us today!
More From Myrtle Beach Chrysler Jeep
A properly equipped 2-door Wrangler can tow up to 2,000 pounds — but how much can a Jeep Wrangler tow if you opt for a 4-door Wrangler Unlimited? In that case, the Wrangler towing capacity jumps to 3,500 pounds! The 2020 Jeep Wrangler also comes with a range of other standard and available towing features,…

Are you looking to spruce up your Jeep Wrangler? You're not the only one. Unlike most off-road vehicles, Jeeps are made to be customized to their owners' preferences. Because of that, there is a suite of accessories available at Myrtle Beach Chrysler Jeep that will make your Jeep more comfortable and capable. Learn more about customizing your Jeep…

Minivans are the new "in" vehicles! Not only are they versatile and modern, but customers in the Conway area know that the 2020 Chrysler Pacifica is a vehicle that offers supreme performance and maximum comfort. If you're wondering, "how much can the Pacifica tow?" Myrtle Beach Chrysler Jeep is here to answer that! Allow Myrtle Beach Chrysler Jeep to guide you…